Login into your Avis Account
Sign In to your Avis Account
Air New Zealand Car Hire Partnership
Air New Zealand Car Hire Partnership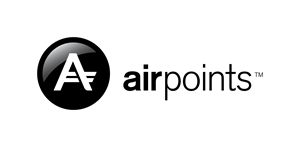 Earn Airpoints Dollars™ when you rent from any one of our Avis locations in New Zealand, Australia or the Pacific, or from any Avis airport location worldwide, except Alaska. 
Simply quote your Airpoints number at the time of rental and/or reservation and you'll earn Airpoints Dollars on any qualifying rentals.*
Programme Reward
Members earn 2.50 Airpoint Dollars per day's rental, on all qualifying rentals*.
*Terms and Conditions
Rewards programme points will be awarded on eligible rentals.
Airpoints Dollars may not be earned on staff, discount, free, net wholesale, certain corporate or travel industry rates.
No earn on rentals redeemed using Airpoints Dollars. This includes any extensions made to a redemptions booking, whether paid for using Airpoints Dollars or covered by the renter.
Earn Airpoints Dollars any one of our Avis locations in New Zealand, Australia or the Pacific, or from any Avis airport location worldwide, except Alaska.
Only one points programme may be nominated per rental and the renter name must be the same as the membership name of that particular programme.
Member must quote their Airpoints membership number when making a reservation, or show their membership card at the counter when collecting their vehicle. (If your membership number has already been linked to an Avis profile, then this is not necessary).
Your airline flight ticket or boarding pass is not required to earn Airpoints Dollars with Avis.
Airpoints members wanting to make rental car reservations can also book at Air New Zealand or call Avis on 0800 247 284 (0800 AIR AVIS) or +64 9 526 3285.
Partner Information
For more information or to enroll in the Air New Zealand Airpoints programme, please use the information below.
Flying to destinations worldwide, Air New Zealand is renowned for making customers' lives more comfortable. If you're a regular passenger, you may be a member of the Airpoints programme. As Air New Zealand's frequent flyer program, it allows you to build points for future flights. At Avis New Zealand, we've partnered with Air New Zealand to make building points easier.
The benefits of hiring a car with Avis New Zealand
At Avis New Zealand, we love to help Air New Zealand's customers get more out of each trip. That's why we'll give you Airpoints Dollars™ for every booking you make with us. We offer car hire around the world, including throughout New Zealand, the Pacific, and many other continents. You can earn Airpoints Dollars on all your car hire bookings, except for bookings in Alaska.
You can spend Airpoints Dollars on any Air New Zealand flight, plus you can pay for upgrades, Koru memberships, shopping at the Airpoints Store and more
In addition to earning Airpoints Dollars, hiring a car with Avis New Zealand gives you more freedom when you travel. When you don't need to depend on public transport or taxis, you can do everything on your terms. Each adventure is arranged on your schedule, and you can request extras such as satellite navigation to make exploring your destination easier. We provide an impressive fleet of cars, including luxury vehicles that are extra-comfortable.